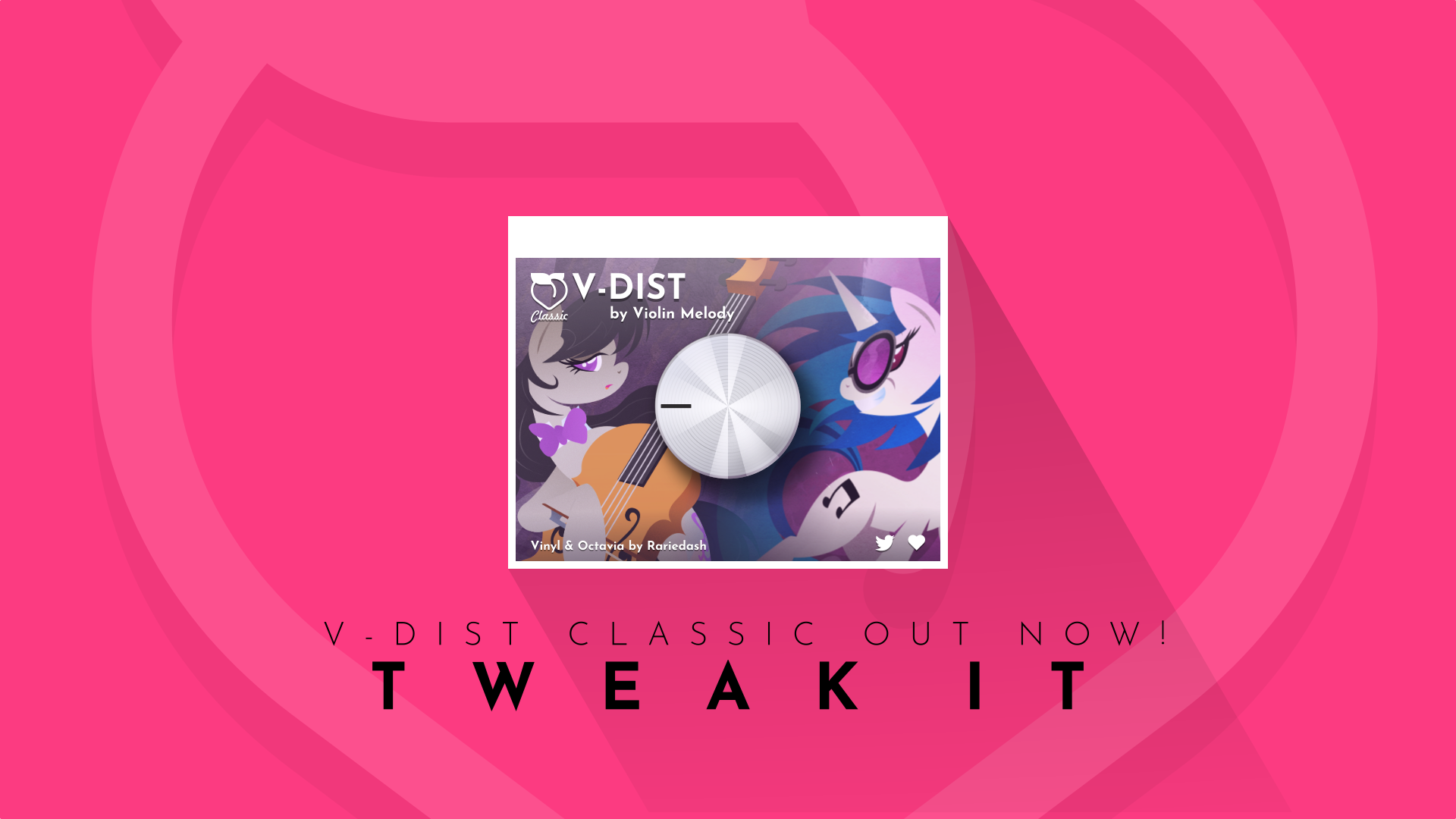 VDist Classic FREE & PRO
1.2.1 Bugfix - holding midi signal in Bitwig, new visuals mode for GOTN Edition
---

This is an update focusing on making your experience using VDist in Bitwig Studio better & adding new, better visuals mode for horns in GOTN Edition.
Hungry VDist
User named Paracite noticed annoying behaviour that was making VDist placed in Bitwig's device panel hold midi signal without sending it further. Normally an FX plugin should never receive and send midi notes but Bitwig works bit differently. The device panel in it allows users to apply effects before or in between of instruments & because of that Bitwig tries to send midi signal through it all. Normally FX plugins that are not processing any MIDI input should be just "skipped", but due to fact that VDist "listens" to MIDI signal from it's dedicated controller, it was "eating" all MIDI input, together with notes and other not needed info. The fix to that issue was simple - sending the signal back to host.
Thank you Paracite for noticing and reporting this bug to me!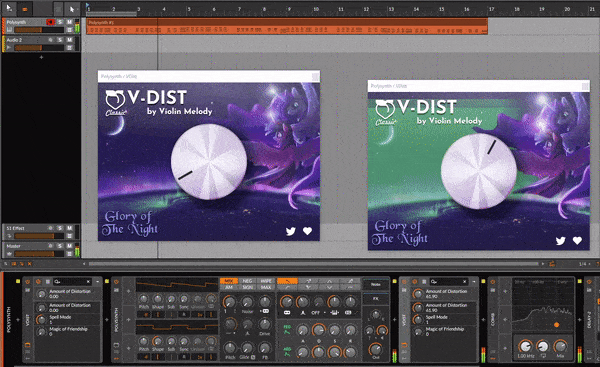 Better visuals for GOTN Edition
Since I had to make an update to fix that bug & in meantime I was anyway working on GOTN Edition more, I decided to use this update to include some small aesthetic change. Now magic on horns will be sensitive to audio peak by default, but in case you prefer it to blink based on BPM you can switch to previous mode by pressing on horns once. To disable it completely you just need to press on horns once again (twice in total).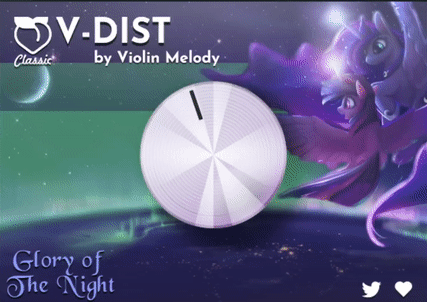 I hope this small update will bring you even more fun & VDist will continue distorting your audio while providing you amazing & instant results. :3

Files
🍑 [FREE] VDist Classic v.1.2.1
11 MB
Apr 29, 2021
🌙 [FREE] VDist GOTN v.1.2.1
14 MB
Apr 29, 2021
💛 [FREE] VDist SEAPonyCon Edition v.1.2.1
9 MB
Apr 29, 2021
🌈 [FREE] VDist (Everypony's Gay) #PRIDE Edition v.1.2.1
12 MB
Apr 29, 2021
Get VDist Classic FREE & PRO