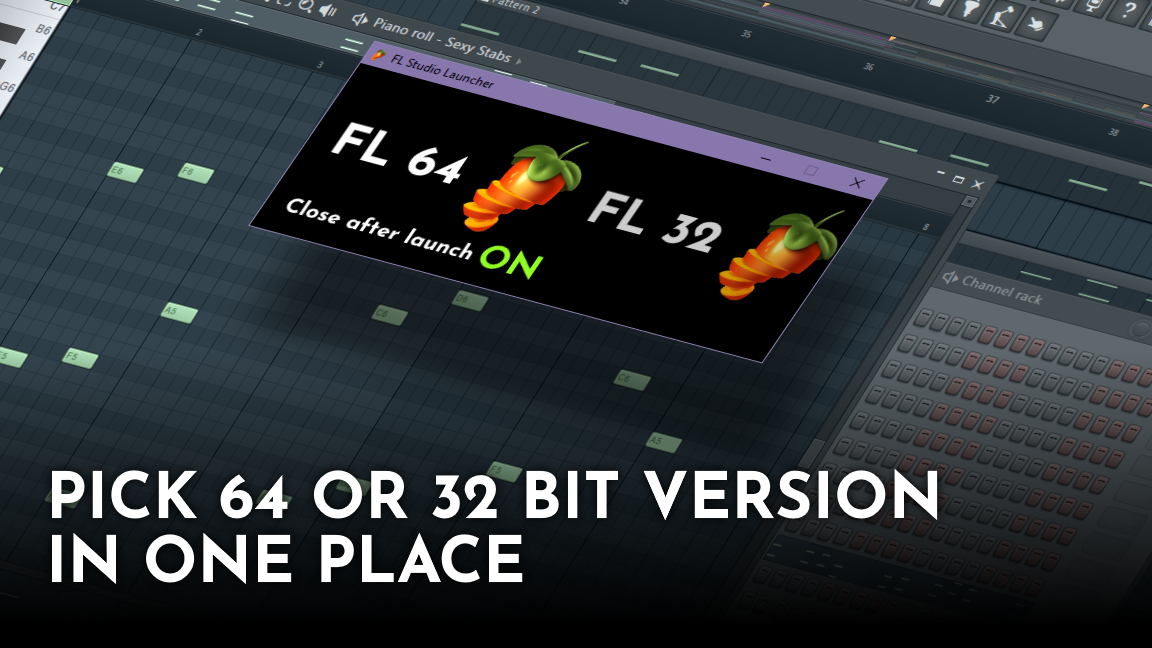 FL Studio Quick Launcher (discontinued)
A downloadable launcher for Windows
DISCONTINUED
FL Studio 20.9 and later versions are 64bit only, making this launcher redundant.

It's really simple & small FL Studio launcher that can let you run FL64 or FL32 from one place.
It's for those who still use both 32 and 64 bit versions of FL Studio so they don't need 2 icons on taskbar or in start menu for it anymore!


How to use:
1. Download & unzip archive to any location you like



2. Create 2 shortcuts inside of the "FL Studio Launcher" folder - for FL.exe and FL64.exe (these files are located in "X:\Program Files\Image-Line\FL Studio XX" and you need to create shortcuts pointing to them)
3. Rename these shortcuts to "FL" and "FL64"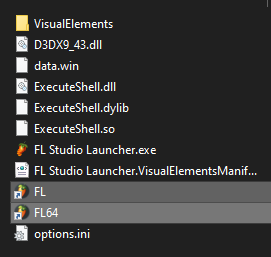 4. Run Launcher and pin it to taskbar (RMB on it's icon on taskbar -> pin) or to start menu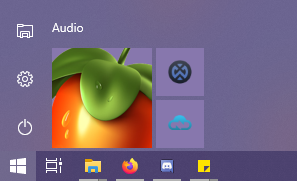 5. Enjoy!
Shortcut names:

Program stores an ini file in "%appdata%\FL_Studio_Launcher" that can be edited with notepad.
You can choose custom names for FL shortcuts there if you don't like default ones.
This folder is accessible from launcher itself too - just press right mouse button on any button in launcher.
Disclaimer:
This website and program is not endorsed by, directly affiliated with, maintained, authorized, or sponsored by any company All product and company names are the registered trademarks of their original owners
FL Studio & FL Studio logo are the registered trademarks of their original owners.
Go grab that amazing DAW here: https://www.image-line.com/flstudio/
THE SOFTWARE IS PROVIDED "AS IS", WITHOUT WARRANTY OF ANY KIND, EXPRESS OR IMPLIED, INCLUDING BUT NOT LIMITED TO THE WARRANTIES OF MERCHANTABILITY, FITNESS FOR A PARTICULAR PURPOSE AND NONINFRINGEMENT. IN NO EVENT SHALL THE AUTHORS OR COPYRIGHT HOLDERS BE LIABLE FOR ANY CLAIM, DAMAGES OR OTHER LIABILITY, WHETHER IN AN ACTION OF CONTRACT, TORT OR OTHERWISE, ARISING FROM, OUT OF OR IN CONNECTION WITH THE SOFTWARE OR THE USE OR OTHER DEALINGS IN THE SOFTWARE

Download
Download
FL Studio Launcher 1.0.0.zip
2 MB